Items relating to "boundaries of duties" constitutes a vast proportion of the frustrations and misunderstanding, and claims made against engineers. This article identifies and expatiate on the six boundaries of duties which an engineer must define in a fee proposal.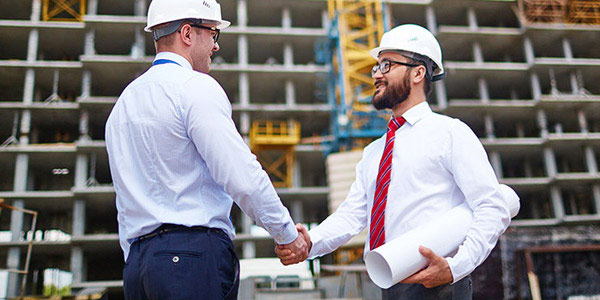 One of the most important components of a fee proposal that must be clearly defined are the boundaries of duties. This was mentioned in the opening article on this subject (See: Engineering Ethics: Developing a Fee Proposal). As suggested in the article, talking about fee proposals, boundaries of duties, are oftentimes, where the much talked about misunderstanding and frustrations between a client and his engineer arise. For instance, consider an engineer who has been appointed to the position of structural engineering consultant on a project, he accepts the offer, submits a fee proposal with the understanding that his role covers only the structural aspect of the project.  However, the client would insist that his understanding, was that infrastructure design, was part of the scope.  
Within a fee proposal, the boundaries of duties must clearly set out. What will the engineer do, and what will he not do? What are the responsibilities of each party to each other? This must be well spelt out. Boundaries of duties are usually drafted into fee proposal under a subsection known as "assumption" or sometimes it might even be developed as a standalone document. In addition to the aforementioned reasons boundaries of duties have to be stated in a fee proposal for three solid reasons
It is often at the boundaries of the service where frustrations and misunderstandings arise between the engineer and their client.1
The best time to define the boundaries is at the start; otherwise, the process becomes a post-appointment negotiation. 1
Precision and rigour are key qualities in structural engineers and, while a client may not like the assumptions, they will be impressed with the detail.1
While it is important for the boundaries of duties to be clearly stated, the engineer should be careful not to include a load of "irrelevant" exclusions as this could be counterproductive. This could come across as been over-contractual. Setting the boundaries of duties should be a matter of balance.
When developing a fee proposal, the boundaries of duties that need to be considered includes Quality of briefing documents, appointment of specialists, activities that may be ignored, third party costs, cap and unknowns and deliverables. This was highlighted in the opening article. In this article, we'll explain the afore stated by illustrating examples of setting up the boundaries of duties in fee proposals.
Quality of Briefing Documents
Briefing documents are the documents that is supplied to the engineer with the description of job he's being appointed to undertake and on the same basis informs the fee. The documents should contain every vital information and detail required to carry out work. For generic structural engineering projects, typical examples of assumptions include:
Site investigations
"It is assumed that a site investigation is available. If a site investigation has not been completed, we would be willing to organize, tender and supervise such an investigation for an additional fee of […]. The appointment of a site investigation specialist to be direct with the client."
Drainage survey
"It is assumed that you have a drainage survey available."
Measured survey
"It is assumed that a topographical/measured survey will be provided by you."
Base drawings
"It is assumed that the architect's CAD files will be available as a base for our general arrangement drawings."
Previous investigations
"Details of existing investigations mentioned in briefing."
Contamination
 "It is assumed that there are no contamination issues that could affect the substructure or earthworks."
Appointment of Specialist
It is important to clarify the role of specialists in the appointment. For instance, where the job is design of a Highrise building, requiring wind tunnel testing, the structural engineer must appraise this under assumptions in his fee proposal.  Examples of statements that may be found in fee proposals as it relates to assumptions, include:
Specialist consultants and designers
"Any specialist designers or consultants will be appointed directly by you. We will cooperate and coordinate with such specialists but will not be responsible for their work."
Specialist structural design
"We have not included for the design of […] which is a specialist item outside our area of expertise."
Checking specialists' drawings
"Our assessment will include only a review of overall (grid) dimensions, member section sizes and the adequacy of connections to resist the forces imposed."
Peripheral activities that have not be included fee proposals
As the heading suggests, this are activities which could have been missed or blatantly ignored however, when brought to light have the potentials of creating problems between parties. For instance, it is common knowledge within AEC industry that steel connection design is a responsibility for the steel fabricator, however it is not unusual to meet clients who insist that it's the engineer's duty. Such items must not be ignored they must be clearly stated in the fee proposal. Examples of statements, include:
Planning application reports
"We have not included for any assessments or reports that may be required in support of any planning application. If required, we would be willing to undertake such assessments or reports for an additional fee."
Party wall awards
"We will issue our construction drawings to the party wall surveyors but have not included any direct consultation with adjoining owners' party wall surveyors. If we are required to attend any meetings, produce a method statement or change our drawings/calculations to reflect what is required, then these changes will be charged at an hourly rate, as set out below in the proposal.  If a method statement is required for the awards in advance of the contractor being appointed, this will be a strategic document and construction liability will remain with the contractor."
Changes requested by contractor/builder
"We have not allowed for any amended design changes requested by the contractor/ builder. If we are requested to revise our design, then the changes will be charged at our hourly rate as set out below. * If the enquiry is from the contractor, the note should be amended to 'client'. "
Proprietary and specialist design
"The design of proprietary elements including precast slabs, truss rafters and piles will be the responsibility of the specialist supplier."
Steelwork connection design
"The fabricator will be responsible for the design of the steelwork connections. 3.6. Tanking (and drainage) We will not be responsible for the design of the tanking and waterproofing (and drainage)."
Temporary works
"We will provide notes on the buildability of the scheme, but any method statements and temporary works designs, and implementation will be the responsibility of the contractor."
Site inspections
"Site visits to 'inspect that the works are generally in accordance with our drawings and specifications' should be defined in the fee proposal duties. Design only appointment: We have not included for any site inspections which would be undertaken at a fee of […] for each visit."
Grey areas of responsibility
"Responsibility for waterproofing, levels, Kerbs layouts, external works, above-ground drainage, fire protection, escape in the event of fi re, the role of principal designer under the CDM Regulations, Building Regulations submissions and associate."
Third-party costs
Third party cost are those additional expenses that could be incurred in the process of delivering the project. For instance, a civil engineer working on the storm water design of a new site requires a topographical survey of the site. Thus, if a drone survey is to be conducted, this can constitute additional cost for which the client might not be ready to absorb should it not have been clearly stated in the engineer's fee proposal. Examples of "third party costs" assumptions in fee proposals include:
Builder in attendance with intrusive investigations
"Any builder required for intrusive or other site investigations will be appointed by you direct. NB Appointment direct by the client keeps liability for damage (e.g., pipe bursting) with the client."
Statutory bodies
"We have included for our own investigations and research but have not included for any third-party costs associated with consultative meetings with statutory bodies or utility searches."
Engagement of third parties
"In the event that you ask us to engage any third parties to assist with the work, we will add an uplift of 25% to any invoices that they submit, and an invoice will be issued to you for immediate payment."
Caps or Unknown
As the name suggests, this relates to items that are sometimes unknown either due to the nature of the job or because it varies with time. Examples that may be found in fee proposals include:
Number and location of design team meetings
"With the proposed programme we have allowed for […] design team meetings at your offices."
Number of site meetings
"With the proposed programme we have allowed for […] site progress meetings."
Project duration
"As in Note No. 1, it is assumed that the duration of the works is covered in the description of the works."
Delivarables
Deliverables are the documents to be issued out. It is important that the engineer states how this document will be issued. Are the documents going to be submitted in hard copies or electronically? What is the quality and quantity of information that will be presented in the documents? This must be answered by defining the assumptions in the fee proposal. Examples include:   
Documents
"All drawings and documents will be issued electronically."
H&S File drawings
"We will issue the final revision of our drawings and sketches for inclusion in the H&S File; we have not included for the production of as-built drawings."
Dimensions
"We will provide dimensions to the grid, only."
Conclusion
27 subheadings that have been created for the purpose for clarity. To lower the number of clauses in a particular fee proposal, these can be blended into hybrid clauses. These items are useful as a checklist, but they are not meant to be all-inclusive; more clauses may be required for certain sectors and industries. An engineer's task while creating fee proposals is to identify any uncommon aspects of a given project that can cause misconceptions with their client. The first step in any professional service must always be to rule out all uncertainties.
See: Engineering Ethics: Design Defect & Competency
Sources & References
Train N. (2017) 'Business Practice Note No. 1: Clarity in fee proposals', The Structural Engineer, 95 (1), pp. 22–23
Train N. (2017) 'Business Practice Note No. 1: Fee Proposals-Assumptions (and exclusion), The Structural Engineer, 95 (2), pp. 29–28